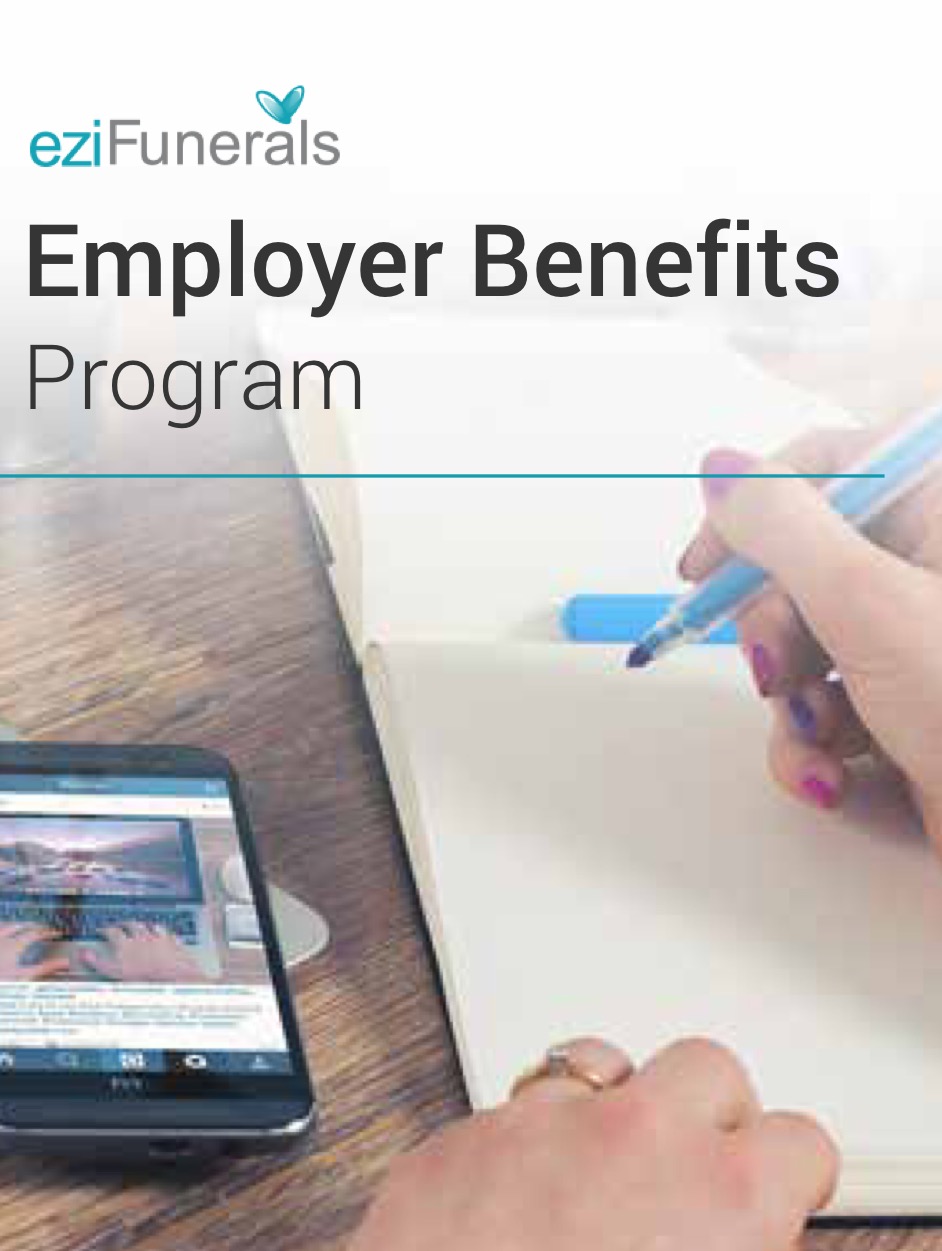 Employee Funeral Assistance Program
eziFunerals has developed Australia's first Funeral Planning Service as a value-added benefit to existing Employee Assistance Programs Australia wide.
When an employee or their family member passes away it is never an easy transition for the remaining loved ones, colleagues or co-workers. It can have a significant and negative impact on their work and wellbeing. In the midst of grief, those who remain must comfort one another and make time to attend to final arrangements.
That is why we have developed Australia's first nationwide funeral planning service for valued clients. eziFunerals will help your employees and their immediate families organise a personalised funeral from the comfort of their own home. Without funeral director involvement. eziFunerals customised funeral benefit packages empower employees with the resources and planning tools they need to make informed decisions on difficult and costly issues facing their families at the end of life. Your employees can be rest assured that they and their immediate family will be empowered to make informed decisions about all their funeral-related matters.
If you are a corporate benefits manager or life insurance company and would like to learn more about eziFunerals an employee or policy benefit, please contact us for more information.
DONATE TO AUSTRALIAN CHARITIES