FUNERAL SERVICES
{{filters.administrative_area_level_1 ? filters.administrative_area_level_1 : 'Sydney'}}
CALL 1300 236 402 FOR IMMEDIATE ASSISTANCE AND SUPPORT
Top Funeral Service Providers in Sydney
1. Ian J. Arthur & Sons , Funeral Directors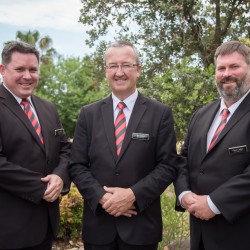 We are a 100% locally owned Australian Funeral Home , committed to exceeding the expectations of our clients. We do this by providing a level of personal service befitting the honour of caring for your loved one. We do not answer to shareholders, only the families we serve.
Profile of Ian J. Arthur & Sons , Funeral Directors | Ian J. Arthur & Sons , Funeral Directors Website
---
2. Funerals of Compassion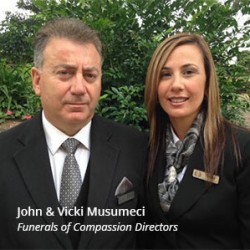 We are one of the few 100% Australian family owned and operated funeral directors in Sydney. As experienced funeral directors we can assist you with, what can be, one of the most difficult life experiences. In all we do, we believe, compassion is the underlying quality that makes us different.
Profile of Funerals of Compassion | Funerals of Compassion Website
---
3. The Little Funeral Company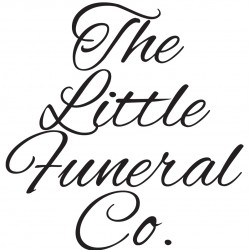 After almost eight years with a large Australian company, I felt the need to fill a gap in the funeral industry by providing a more personal approach without the pressure to up-sell or fit into a set formula. By being small, I have the ability to focus on the family and the things that make them tick.
Profile of The Little Funeral Company | The Little Funeral Company Website
---
4. Timeless Funerals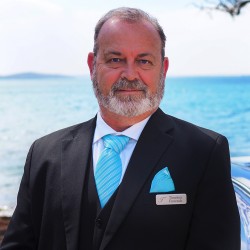 Established by Craig Stevens, who started with Gregory and Carr as a Funeral Assistant before becoming a Conductor in the 1980s, and more recently 5 years as Funeral Conductor at Ann Wilson Funerals, one of Sydney's premier Funeral Homes based on the Northern Beaches, Timeless Funerals was established to fill a void in the industry, and to provide personal affordable service to families in their time of need.
Profile of Timeless Funerals | Timeless Funerals Website
---
5. Family Funeral Services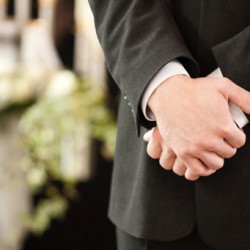 Profile of Family Funeral Services | Family Funeral Services
---
6. Guiding Light Funerals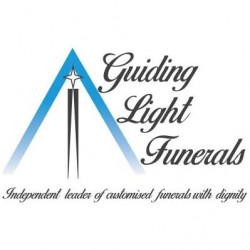 Profile of Guiding Light Funerals | Guiding Light Funerals
---
7. Absolute Care Funerals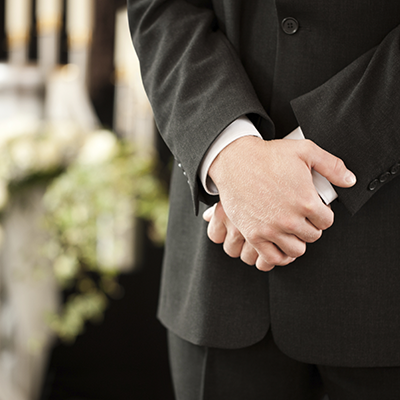 Profile of Absolute Care Funerals
---
8. Afterlife Funerals
Profile of Afterlife Funerals
---
9. Blue Mountains Funerals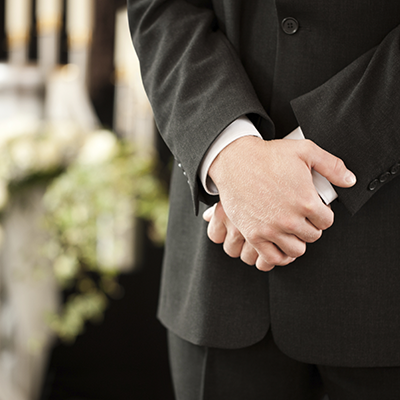 Profile of Blue Mountains Funerals
---
Planning A Funeral Is Never Easy
Coping with the loss of a loved one is a challenging process, and most people will find that it's difficult to prepare a funeral while grieving. eziFunerals is here to make sure you have access to everything you need to organise a proper farewell in regards to your needs and special requirements.
We have put together an extensive database that lists the most well-reviewed funeral directors in the region along with their ratings, costs and contact information. Our aim is to reduce your stress while planning a funeral by giving you everything you need to be able to locate a funeral director that will respect your wishes and provide compassionate care.
Organising a funeral and finding the most appropriate funeral services for your needs in Sydney can be a painful and difficult process that eziFunerals understands well. We want to make it easier for you by keeping all the information in one place.